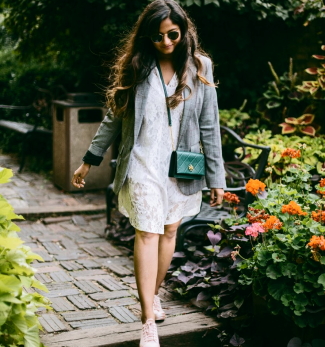 The key piece of this look is the blazer. A good quality blazer can be worn over any outfit and will instantly give you an edge in your day-to-day life. Our blog post shares tips on how to find the perfect blazer that suits your style, as well as some styling ideas to make sure you're prepared for all occasions this summer!
We're going to cover some tips on how to wear a blazer in the summer without feeling like it's suffocating you. Below are some great pieces of advice for wearing a blazer during the hot months ahead!
How to wear the blazer
Can you believe it's almost the end of summer? You know what that means: it's time to break out your favorite blazer, polish up your resume, and start applying for jobs. Whether you're looking for a new job or just want some fresh inspiration on how to dress for work, these five tips will help you find the perfect blazer this year!
Find an appropriate fabric.
Consider your color palette
Choose a style that flatters your figure
Have fun with accessories
Shop around until you find one that makes YOU feel confident and comfortable in the workplace.
Fabric and colors
Blazers perfect for so many occasions, whether it's work or going out on the town. At this time of year, you need to be aware that blazer shopping can get tricky because what looks good in the winter won't necessarily look good in the summer heat!
Stay away from heavy fabrics like wool until fall rolls around again and stick with lightweight cotton instead, which will keep you cool and comfortable all day long.
Don't forget about color! Summertime is all about bright colors like reds, yellows, purples.
You may not think of a blazer for summer, but they are perfect for those outdoor weddings or when you want to dress up your outfit. A blazer is a must-have for the summer heat. The thing about a blazer, though, is that it can make you feel like you're wearing your work clothes at home.